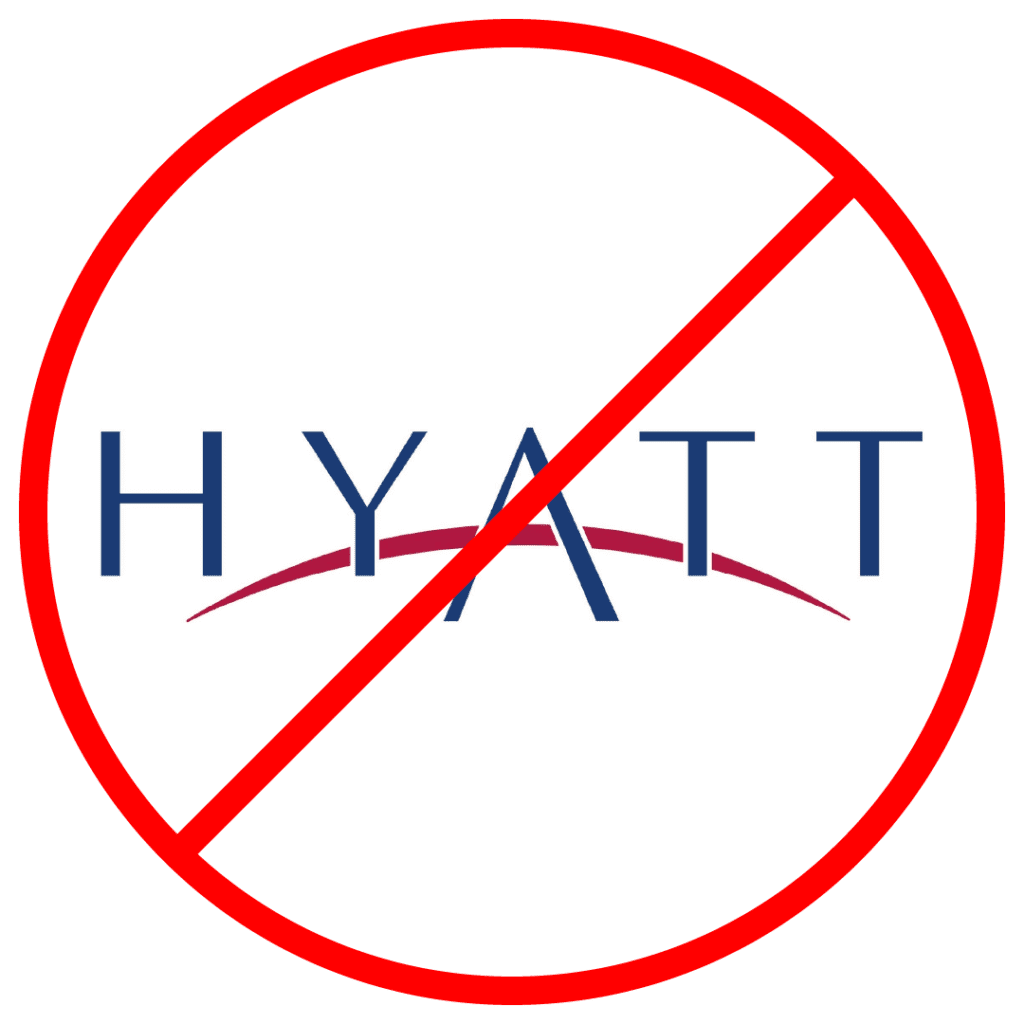 Actually, that won't be all that hard. Because, based on my experience, it is extremely difficult to make a reservation at Hyatt.
I often rail against incompetent programmers, particularly website programmers. More often than not it seems their work product gets put into production with very little, if any, testing. Let alone usability analysis.
The Hyatt website, and the associated reservation system, is the latest "wonderful" example of this. I became a Hyatt member a few years ago when we checked into one of their properties in Moab, Utah. They issued me an official card and all, which included my membership number. What with the pandemic I haven't had much reason to stay at a Hyatt, or anywhere else, until recently. They happen to have a property adjacent to the Emeryville Amtrak station, from which we and our friends will be leaving on a train trip to Chicago in a few weeks. Staying at the Hyatt would significantly simplify the logistics of getting on the train, which leaves just after 9 AM.
So yesterday I signed up with the Hyatt website…which did not give me any way to enter the membership number they'd previously assigned me, and instead created a new one for me. There was no way to edit the information after the account was created.
So I used their live chat system to see if one of their IT staff could get the correct number associated with the web account. That took a lot of back and forth — including being asked questions that I'd already answered in the "please describe your problem" input area when I'd started the chat — and the efforts of two different people. But they swore the change was made.
Wrong. Or at least their website couldn't recognize my credentials, including the correct membership number, when I tried to log in.
So I then figured I'd just make the reservations through their site as a guest. That seemed to go okay…until I noticed that, despite asking me early on how many rooms I wanted to reserve (two), the checkout process only included one room. Okay, cancel that.
This morning I called their reservation number to book the room the old-fashioned way. Only to be informed, after going through various announcements, that the anticipated hold time was 15 minutes!!
It must be nice to be so successful as a business that you don't need customers. Or at least new customers.
In the end I booked rooms at a Sheraton a block further away, for the same price. And learned an important lesson: never, ever stay at a Hyatt. Because if they can't handle booking reservations, how could you possibly trust that they're taking care of the room you'll be staying in?