For our second day in Toronto we decided to check out the Art Gallery of Ontario, or AGO as it is commonly known. This turned out to be great timing on our part, because the weather was overcast-to-raining most of the day.
The AGO has a wide variety of collections, spanning modern, contemporary, European religious, indigenous and Canadian. Plus some others I probably missed.
We started out on the top floor — I like to work my way down through a museum, if I can — by climbing this beautiful staircase. The next house I build, I want one of these!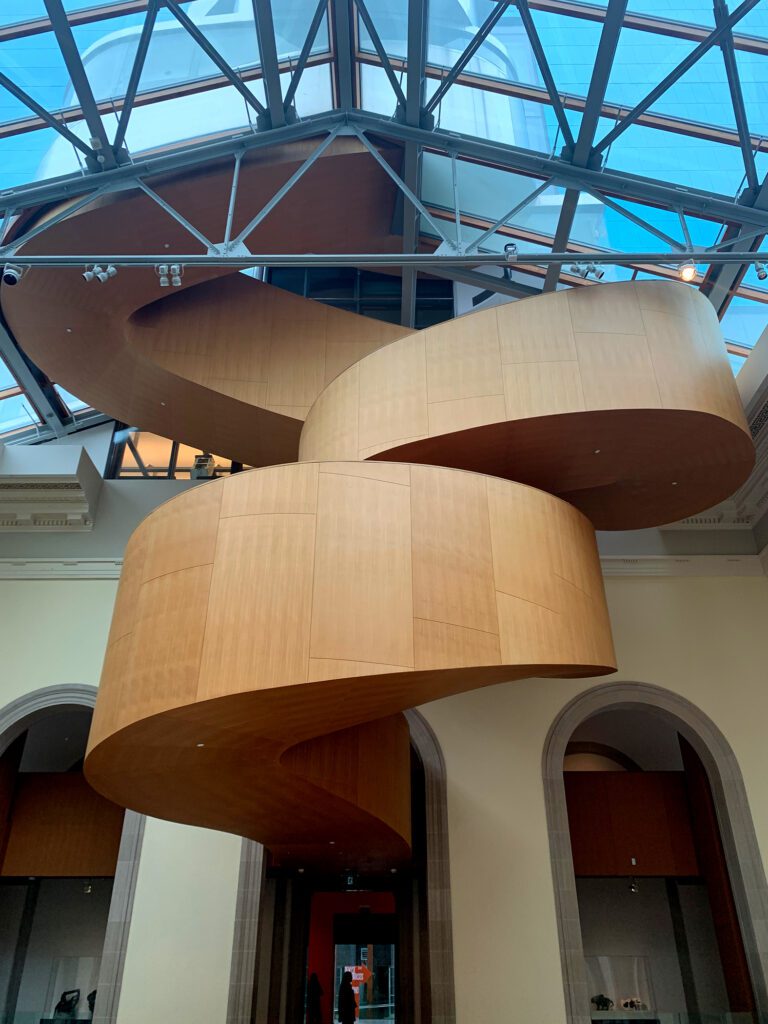 The top floor gallery displayed works by Denyse Thomasos. Hailing originally from Trinidad, much of her work is infused with the impact of slavery on individuals. You can see that in these examples, which are based around cage bars and ships, specifically the ships used to transport slaves (click to enlarge):
Being a fan of contrasting colors, I really appreciated most of her pallet choices.
I found this next painting a wonderful commentary on some of the unexpected things life throws at you: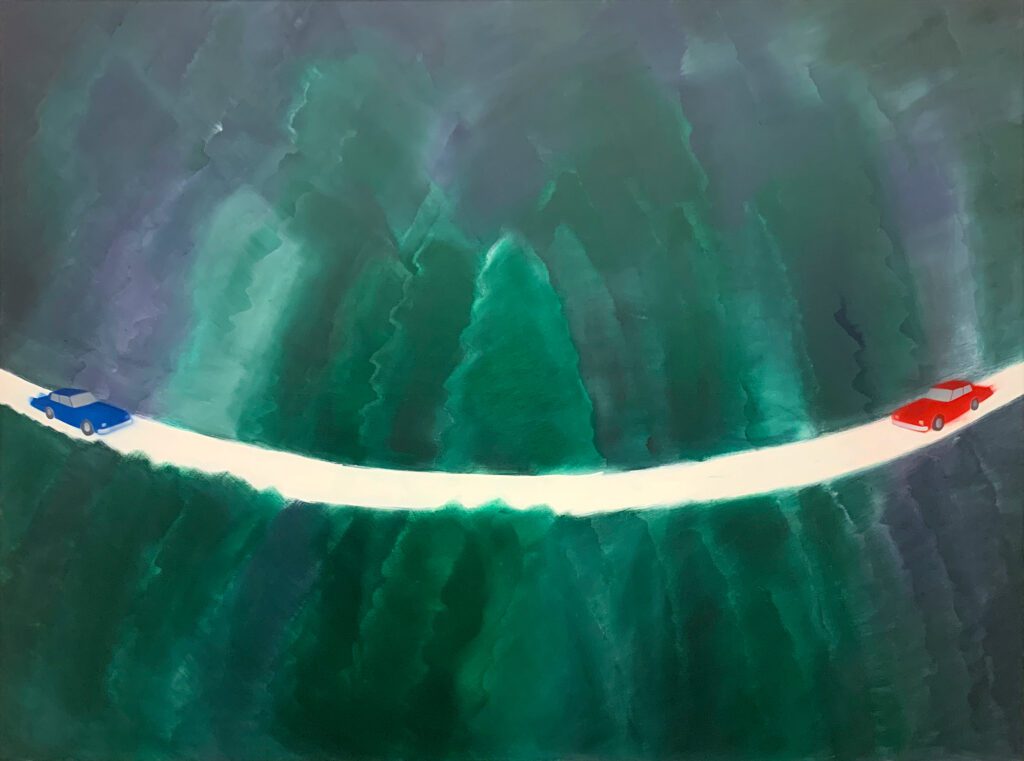 The next floor down took us through some amazing contemporary works, including some by indigenous/First Nations artists. I would really enjoy having these hanging on my walls!
The AGO has much more than just paintings, though, including a lot of wonderful sculptures.
Not to mention quite a large collection of Henry Moore's work:
I find what I call "modern sculpture" fascinating because, while it almost never looks much (or anything at all) like the objects it claims to depict, the hints of that representation are there to see. Sometimes only on a subconscious (for lack of a better term) level.
One of the more striking exhibits was Yayoi Kusama's Infinity Mirrored Room. On one level it was merely what the title suggests — a room filled with mirror balls reflecting each other (and you). But it was really impressive, particularly when you got close up to certain parts of it.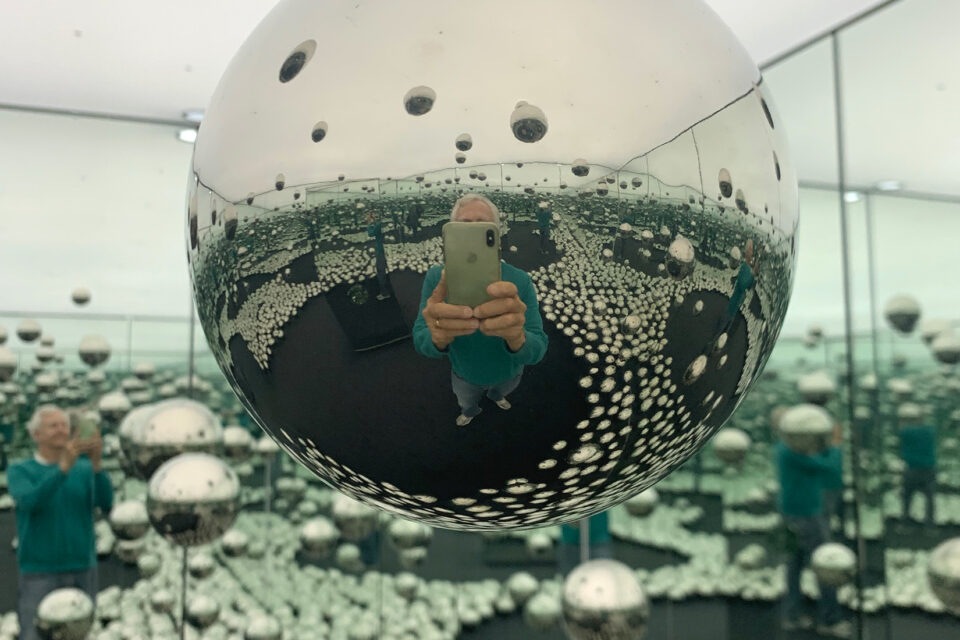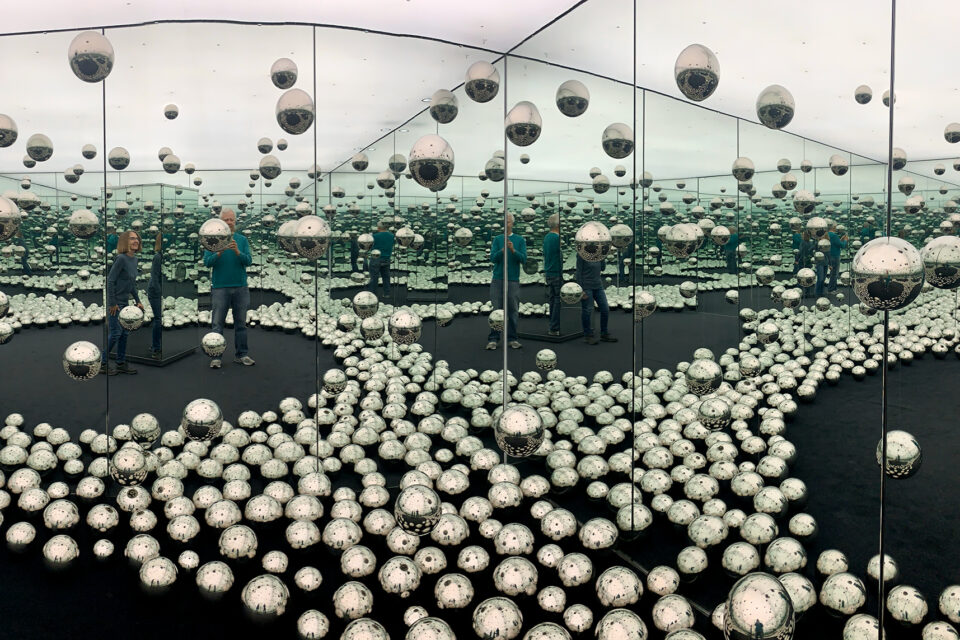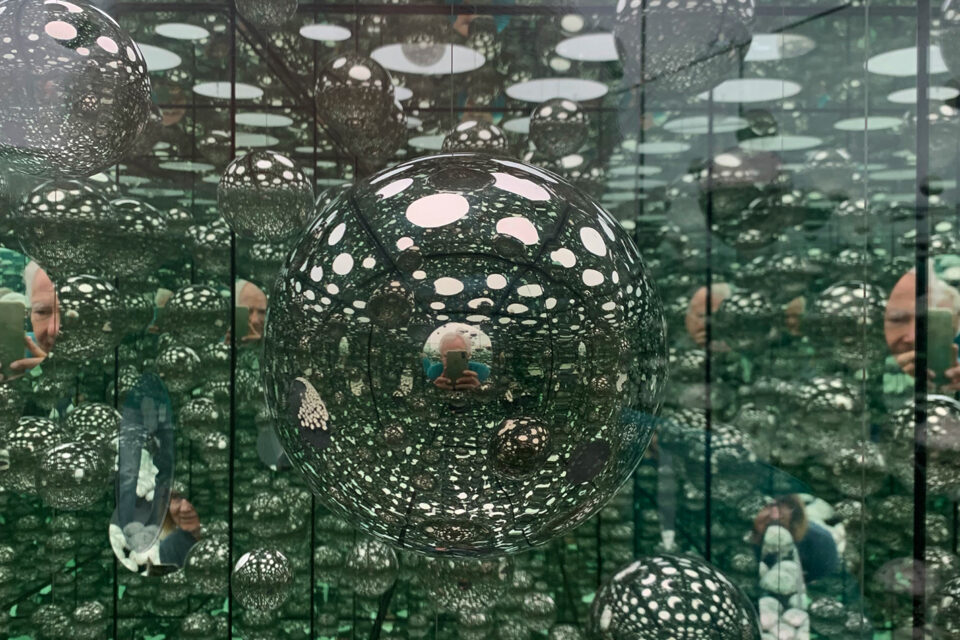 4394
random
1.0
5.0
They only let each party stay in the room for a couple of minutes, but that was quite enough because the infinitely reflecting images get disorienting really quickly. You have to be careful not to bump into them with your head, too, since many of the balls hang from the ceiling.
There was also an impressive construct — I guess it's technically a statue — that spanned a huge floor-to-ceiling area. I've taken the liberty of "posterizing" it in Photoshop, but I assure you the original was quite impactful, too.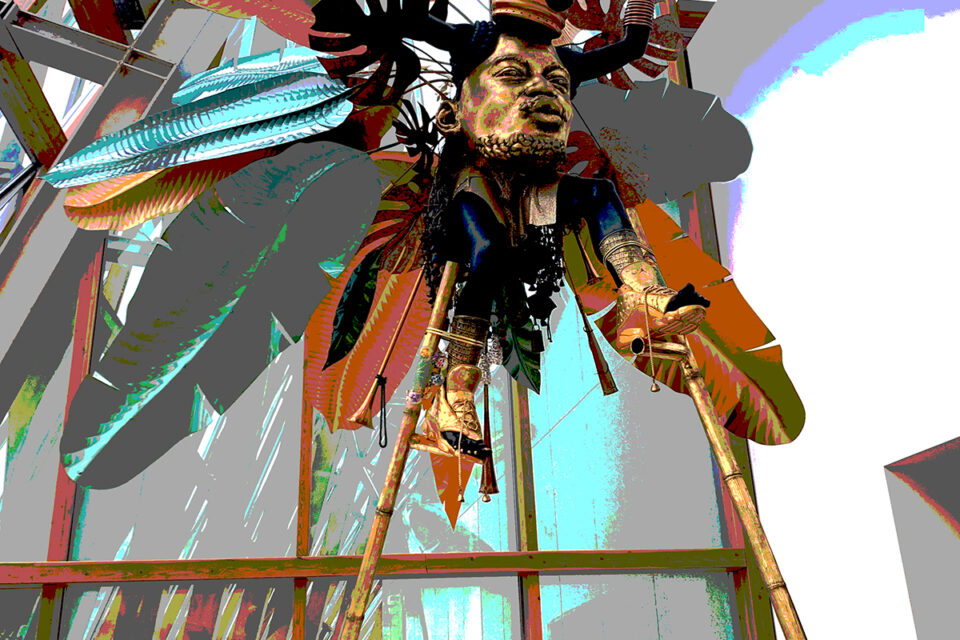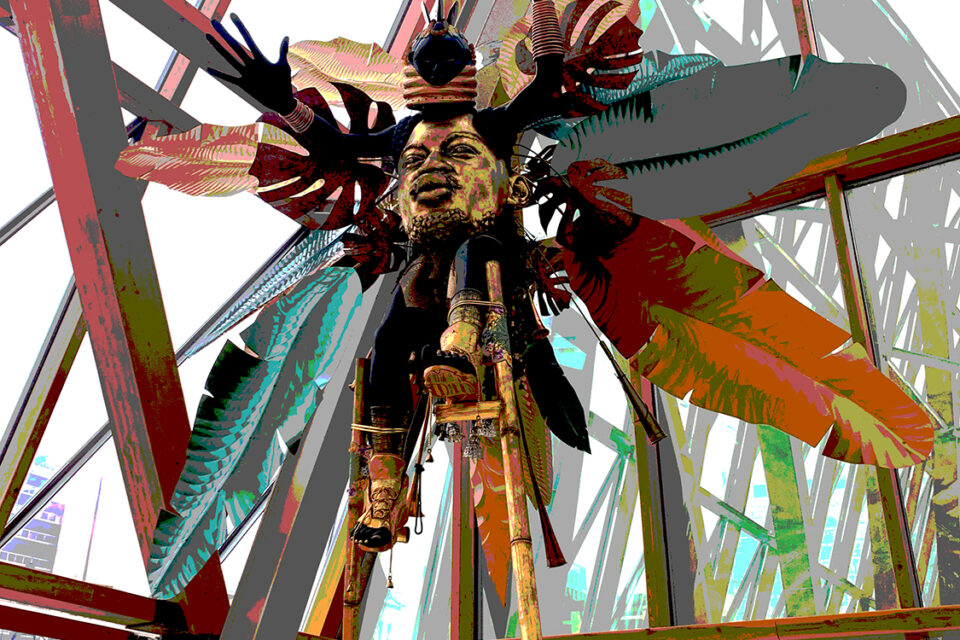 4396
random
1.0
5.0
Since this is a Canadian museum, they had quite a few works by Canadian painters of classic Canadian scenes. Which I instantly recognized as Canadian because snow and ice are prominently featured in them :).
We wrapped up our tour by visiting the AGO's large collection of ship models — the lighting and glass cases created so many reflections and glare points I gave up trying to photograph them — and a miscellaneous hall which featured, among other things, a truly monumental beer stein.
I wonder if anyone ever tried drinking from it when it was full?