Since most of today's ride was going to be across the San Joaquin Valley — in the heat — I decided to get an early start and replace my normal kick-off-the-day cup of coffee with a little motorcycle-induced adrenaline. Worked like a charm!
I descended out of Kernville and the Sierras along CA-178, westbound. It's a giant freeway in the middle of nowhere. I wonder if it ever gets fully utilized?
Given how big and long it is, you can imagine my surprise when it dropped down from four widely-separated lanes to a standard two-lane highway. At a right-angle turn that appeared out of nowhere. You don't normally see signs reading "Caution! 15 MPH" when you've been bombing along at 65+ MPH. But there it was.
Turns out the highway was about to dive into the narrow canyon carved out by the Kern River. It'd been following the river all along, but I guess the geology changed and what previously was a broadly eroded valley suddenly became only a couple of hundred feet across. Or less.
But while I'd lost lanes I'd gained a much more fun ride. Nothing like twisties hugging a sheer rock wall to make you want to cut clean arcs! The scenery got a lot better, too.
Unfortunately, there also weren't a lot of places to stop and take pictures. But I did find one location.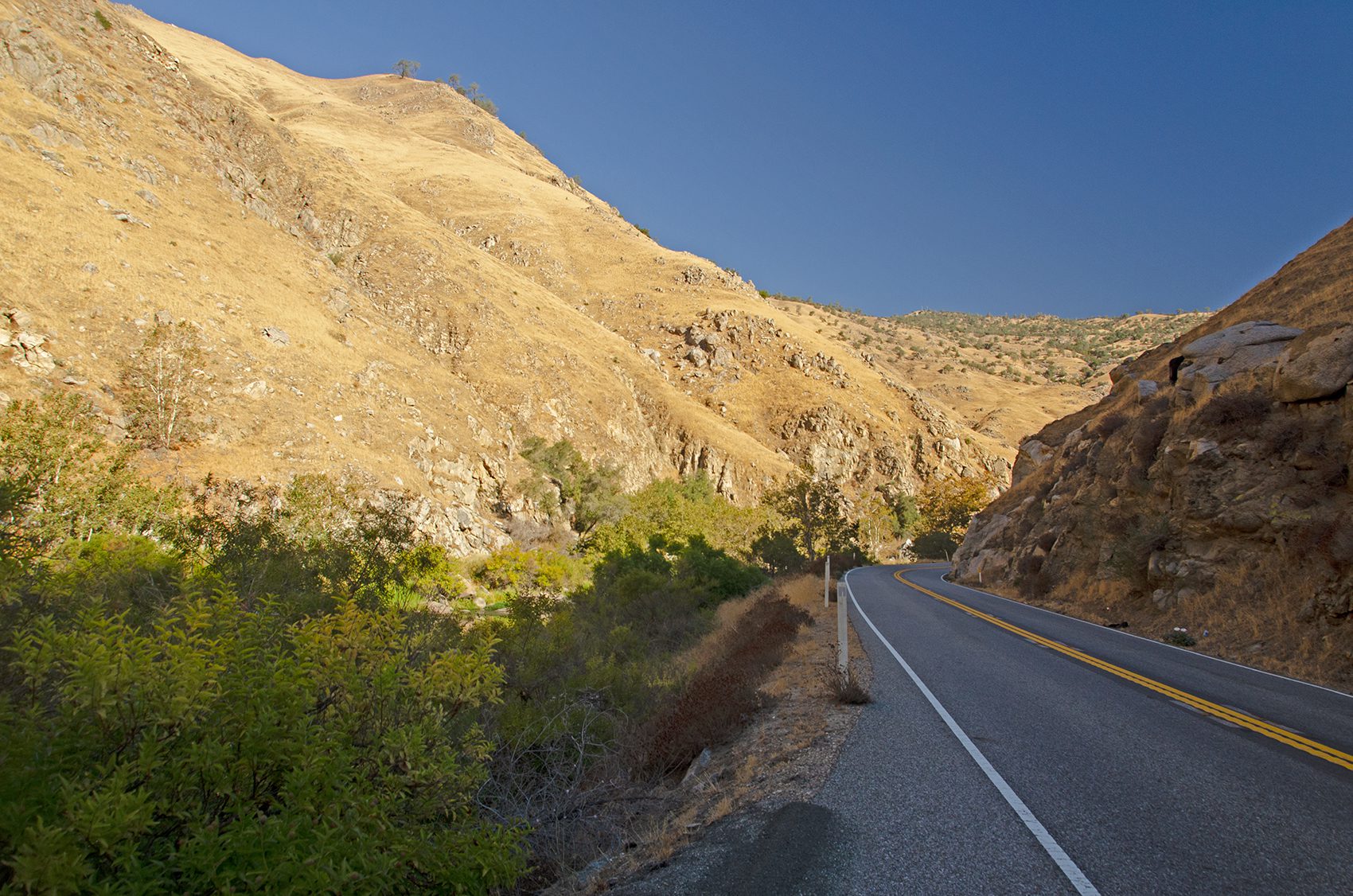 The early morning light and shadows were really amazing.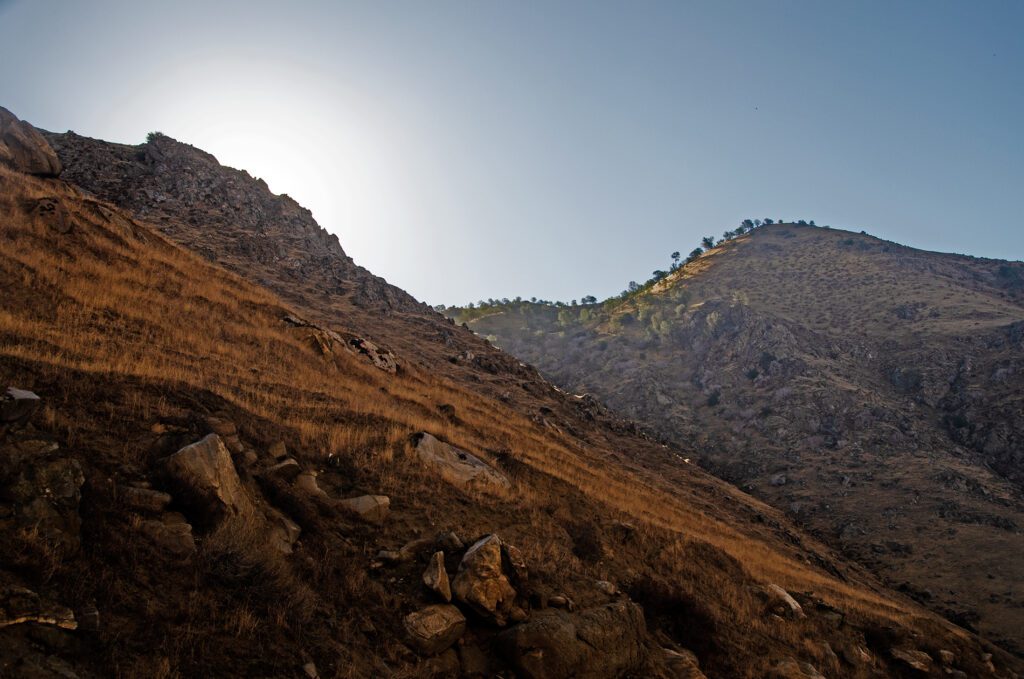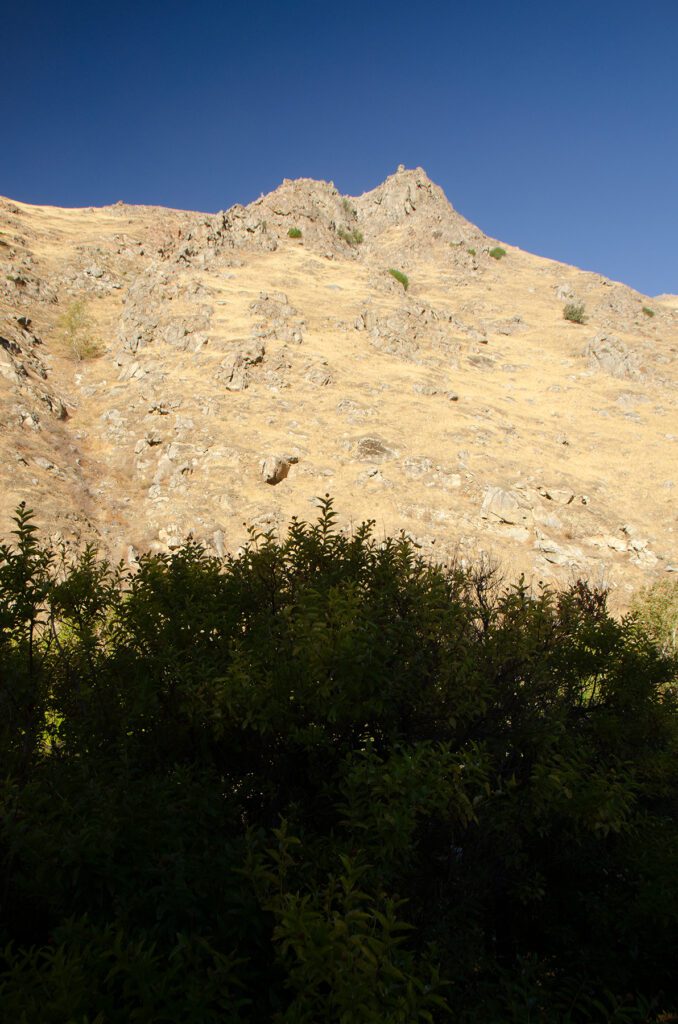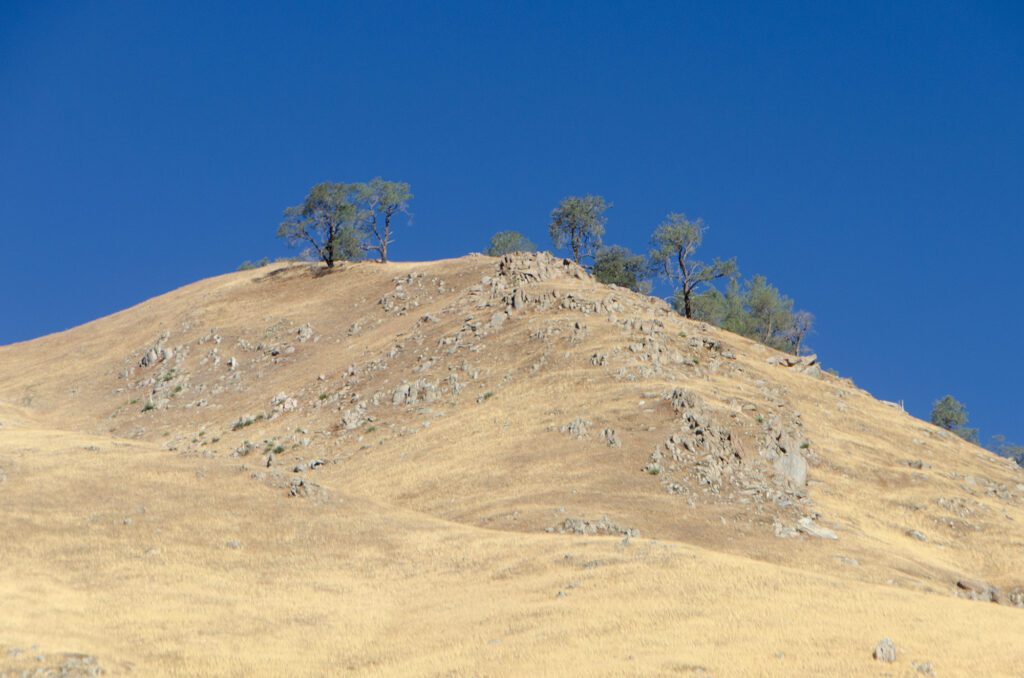 But the thing that really startled me at this stop had nothing to do with the beautiful scenery.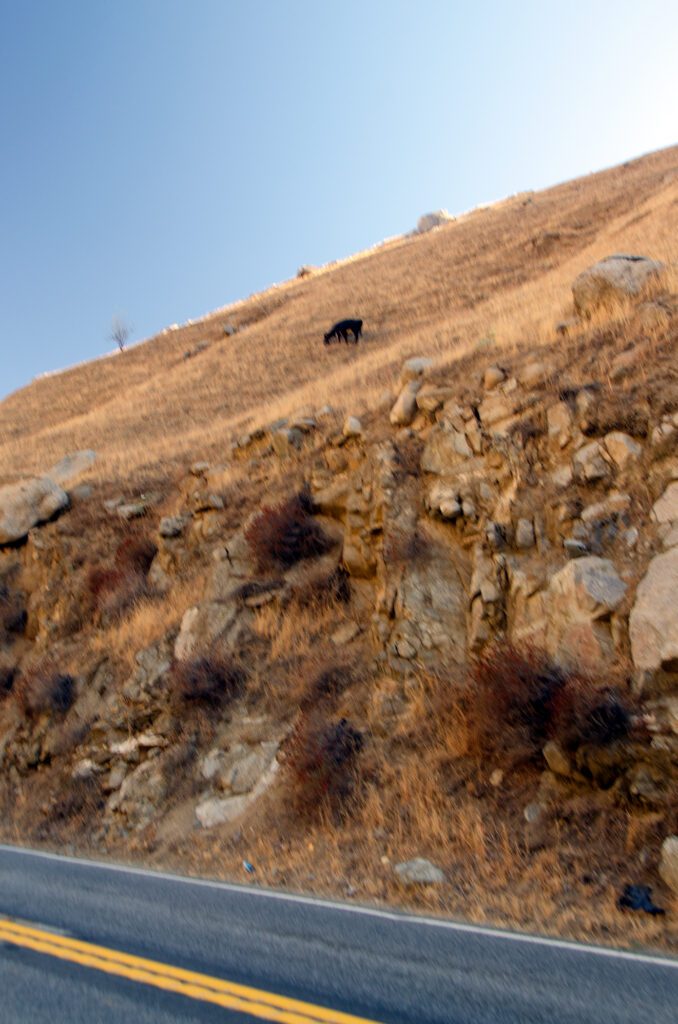 It was these guys, calmly grazing above my head. One of them was right by the cliff edge when I first saw him. But by the time I could get my camera out and ready he'd wandered uphill to a "safer" location.
It seems like they should have a road sign saying something like "Warning! Watch out for Falling Cows!"
The ride across the Valley was essentially the same as I described for Day 2, although it was a different route. And, fortunately, not quite so windy or with quite so many semis (Day 4 was a Saturday). It was interesting to see all the Alvin the Bobbing Bird oil pumps in the Kern River oilfield.
When I got to the west side of the Valley my route took me north for quite a while along a pretty big irrigation channel. It was filled with flock after flock of white egrets…which kept taking off as soon as I'd approach them. This confused me, until I realized I was probably the only vehicle the birds were encountering that morning. Turns out motorcycle horns do an even better job of launching egrets than motorcycle engines.
It may not be the case that all good things come to an end. But in California, if you ride far enough west your road will always end, courtesy of the Pacific Ocean. I'm overnighting in San Simeon, so I'll end this post with a panoramic shot of the coast just north of town.