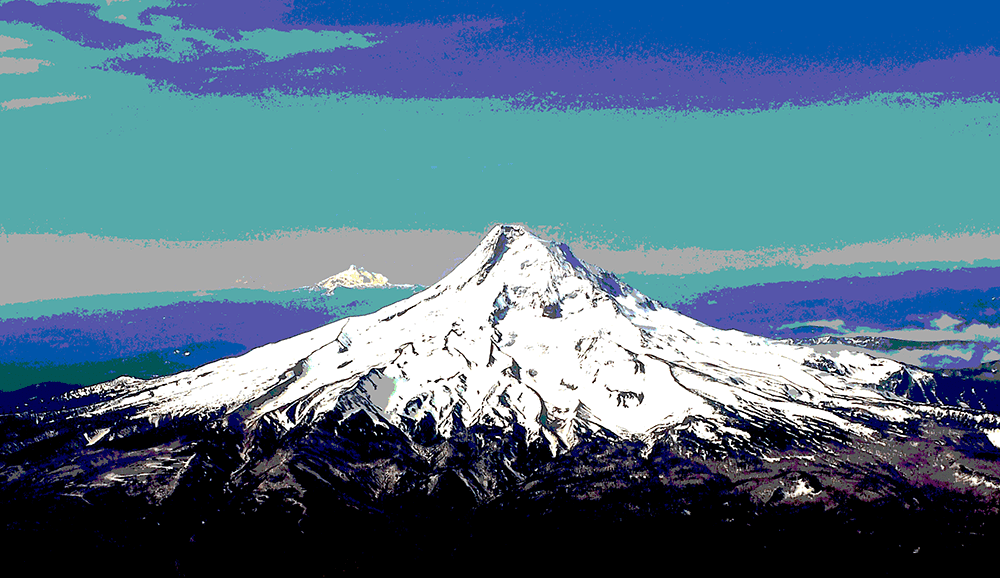 I'd been itching to do a multi-day motorcycle trip for months. I hadn't been on one in several years due to the pandemic, but now that things like lodging are sort of back to normal it was time.
Initially I was going to do the Lost Coast, the bulge in Northern California, north of Fort Bragg, where the Pacific Coast Highway heads inland and merges with 101. Side note: PCH was supposed to be built all along the coast…but the the Lost Coast is so geologically unstable the cost of keeping the road in repair led to "let's just call it a day with the Coast part of the name".
Too bad. Because there is a road that hugs the Lost Coast coast, and it offers some spectacular scenery. When it's not overcast or raining. Which is pretty much just between July and September.
Unfortunately, the gods decreed there would be rain up there last week. So I turned instead to my "let's ride all the Sierra Nevada passes" shtick and decided to do Sherman Pass, northeast of Bakersfield, instead. It, too, offers beautiful scenery, of the mountainous variety — including purportedly spectacular views of Mount Whitney — and is almost always dry this time of year. Which I confirmed by carefully checking the weather forecasts for every place I was going to be passing through before I made my reservations.
Only…I forgot to check the weather forecast for where I was starting from. Memo to file, don't make that stupid mistake again.
So I delayed the trip by two days, changed all the reservations, checked all the forecasts…only to wake up today, departure day, to the sound of rain on my roof. Sometimes you just can't win.
But I'm leaving soon, regardless. Because like Dubbya said, sometimes you just gotta stay the course. Hopefully the forecasts — showing no rain south of San Jose at all — will be on target this time.