…at least so far :).
One of the things I like to cook during what passes for winter in the Bay Area is soup. The thicker and more flavorful the better. There's nothing like sitting down to a big bowl of warm, tasty soup and some nice crusty bread on a "cold" evening!
So naturally I've tried a number of butternut squash soups. Because they're quick and easy to make.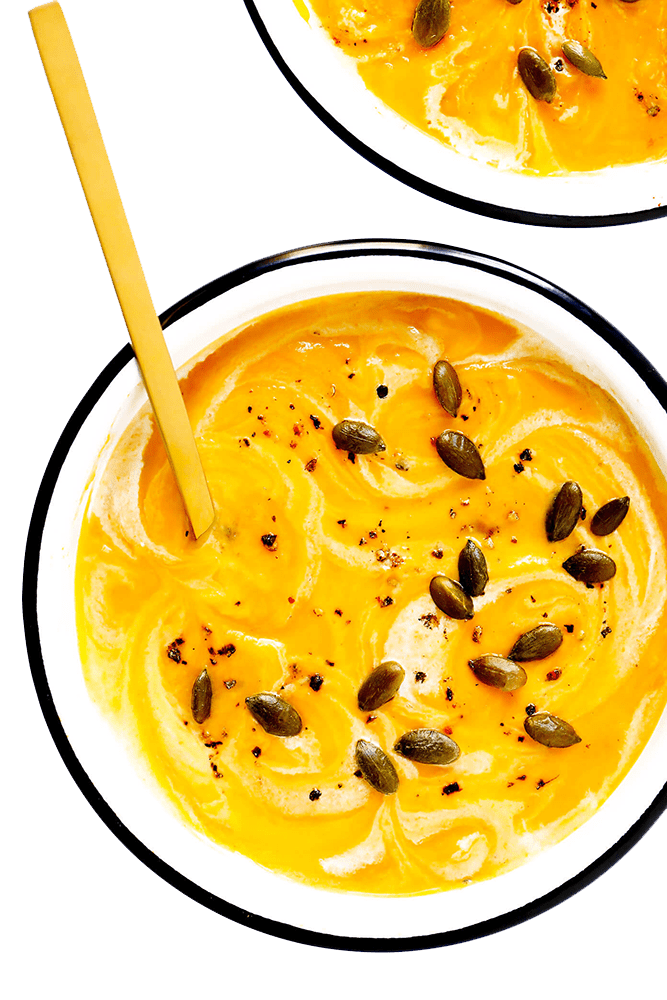 And I have to say, the one we made last night was great, the best we've found so far! The slight apple taste complemented the very slight "kick" from the cayenne.
But the best thing about this recipe was how thick it was. Which was due to it having about half of the stock every other version calls for. It calls for so little stock I doubled the recipe to be sure we had enough. Thanx to the squash cooking down, though, we have plenty of leftovers.
If you try it, and I hope you do, stick with the coconut milk. I thought I'd miss the heavy cream most variations specify but I couldn't tell it had been swapped out.
I also strongly recommend you roast the vegetables before adding them to the pot. It not only makes the squash much easier to cut up it enhances the flavor of the soup a lot!